First of all, I would like to thank everyone for your comments on my previous blog. :love: I really wanna get that Iphone BUT I have to save some $$$ again for that. #geesh. :puff:
Today, I'll be sharing my April Haul (part 1). As you all know, I have been shopping like crazzzyyy a few days ago. And since Holy Week came, all of my packages were shipped just last Tuesday. So some arrived today and the others would probably arrive within this week. :love: Most of the items here were bought with my own money… but some were sent to me for review purposes by my lovely sponsors. :bib16:
Sponsored Products…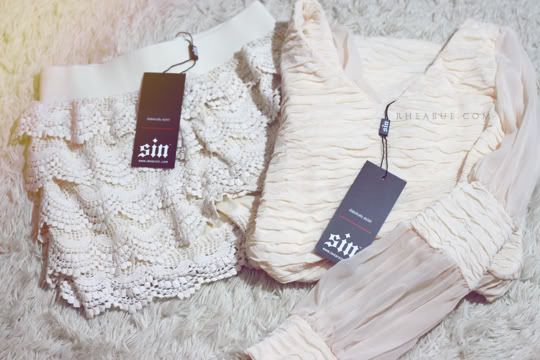 The dress seems to be a bit big so I might have it fixed first for a better fit! :bib16: It's on size SMALL already… But still it doesn't fit me. I'm that thin already. #veryfrustrating :bib19:
Clothes from IWEARSIN. :love: Working on a review x look on these items this weekend! :sparkle:

P.S. I so love their packaging! :uptum:
Skirt x Tube Top from FASHION FRUIT DEY. She even left me a sweet note. :love:
& this lovely Aztec top from LES MODA. :heart: They're the sweetest ever!!! I also love the note they left me. :bib16:

P.P.S. I really find their packaging cute! The blouse was placed inside a box. :bib21:
My own shops….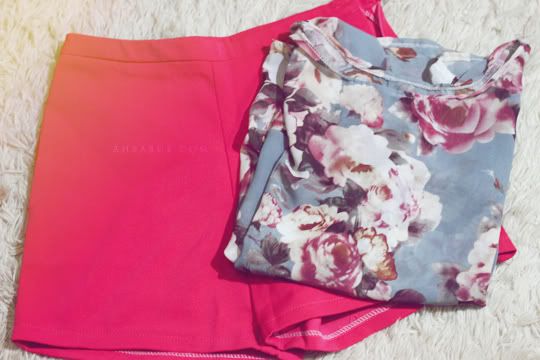 I bought a few clothes from BAKEDMIC'S CLOSET. (I can't help it…their collection was too cute! You know how much I love florals) :love:
I also bought this full back laced cardigan from JAYMI24. :sparkle: I really need cardigans/jackets for our review. Because the review room is tooo cold! :synic:
And of course to update my Japanese makeup collection, I bought this DollyWink brow pencil in Honey Brown from MAEHAO. :mwua:

I know I still have my usual brow pencil. But since I had my hair dyed a bit lighter, I had to change my brow's color into a lighter one too. :bib23:
FOLLOW MY TWITTER | LOOKBOOK | CHICTOPIA | TUMBLR | FACEBOOK | PINTEREST