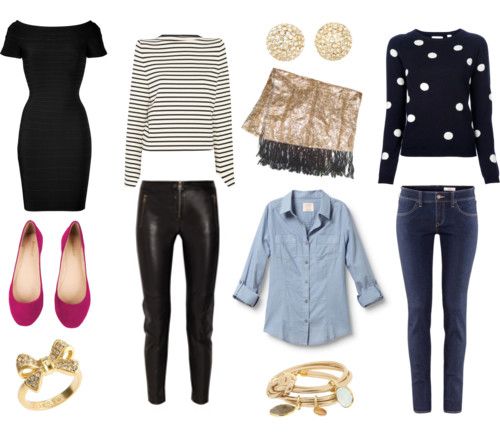 With trends constantly being updated it can be challenging to keep up. That's why it's so important to have your wardrobe stocked essentials. You'll be able to turn to these essentials time and time again. The following article lists essentials that every girl should have in their wardrobe, loaded and ready to wear.
Venom denim
Denim is a girl's best friend. There are so many colours available, find the one that matches your skin tone and compliments what you already own in your wardrobe. It's the easiest way to pull together a cool but casual outfit. You can pair some jeans with any top. The best thing about jeans is that they can be dressed up or down. Go for casual with a pair of Levi Jeans with a band t-shirt and converse. Hit the town with your staple Levi's, patent heals and your new favourite dress shirt. These are just two simple combinations, there are plenty more where that came from. When considering denim most people only consider jeans but a denim shirt or jacket is a must have for your closet. The denim shirt/jacket is a fantastic jacket for spring, not too light or heavy. It'll go with anything even denim, if you dare.
Blazer power
The black blazer is no longer just for the business woman. The blazer has now moved to the night life, it's a great way to dress up dresses and keep you warm in the cooler months. When purchasing a blazer it's worth making an investment in the present to save you money later. You want it to fit you well, make sure to shop around for a fit that compliments your figure.
The humble t-shirt
Where would we be without the t-shirt? It's our saviour on days where we claim to have nothing to wear. The amounts of options available are almost infinite. You need to invest into a simple white t-shirt. This will be one of the best wardrobe investments that you make. The simple white t-shirt looks great with jeans, pants, skirts or with a blazer. There are a few things to consider, it's not a simple as once thought. Do you want it to be loose fitting? What kind of neck would you like? What colour white? The list goes on. Just insure that you try it on. I know it's only a t-shirt but you want to make sure you get the best fit possible. Quality for money is what you are looking for after all.
Mix these three essentials together and you've got yourself the perfect outfit. Try to think simple; these items can be used as a base to layer trends on. Remember to invest in quality; these items won't be going out of fashion.
Author Bio
Jasmine is a self confessed fashion lover and an active blogger amongst the online fashion community