2 more days to go till the grand Bazaar for All Season day! Today we're sharing brief sneak peek posts to give you an idea on what you'll see in our booth.

For my area in the booth, I would be selling the most requested floral headdress. A lot of people has been asking me about my floral headdress so this time, I will be selling them with variety of designs. :uptum: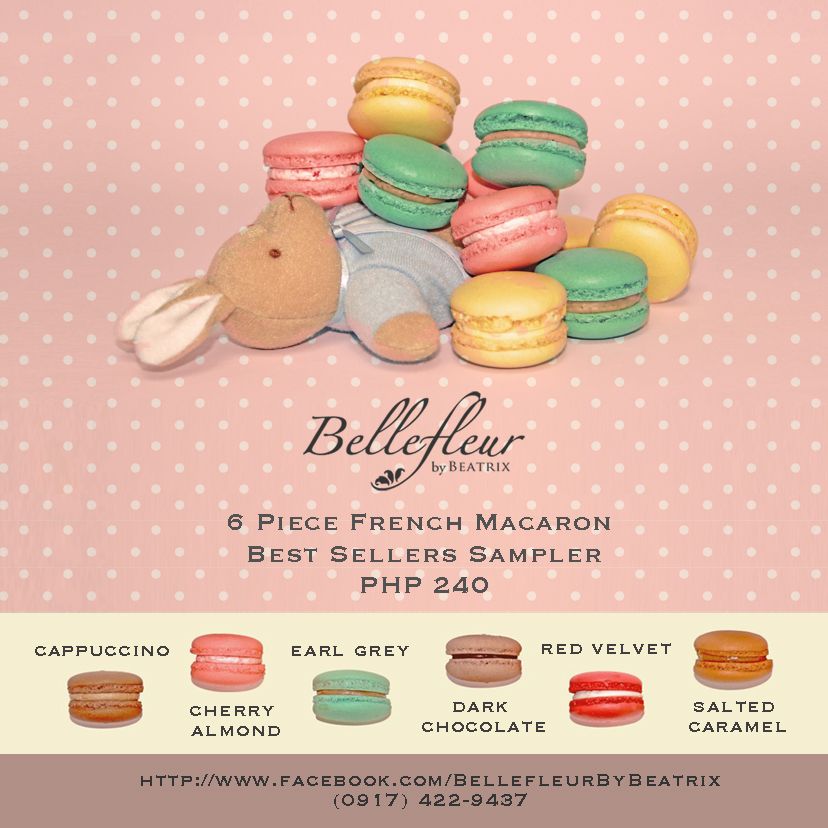 Then within my area, I would also be selling your favorite macaroons by Bellefleur.
Also, I will be with my partner blogger – Bella Morcen. She will be selling items from her shop, Les Moda. :love: Sunnies, Cropped tops, Arm candies, Bags.. name it! She got it all for you! LMAO!
In line with the summer season, our booth will be full of dainty, sweet, romantic finds that you'll surely love!
So save the dates and see you there! :uptum: