Last Thursday, I got another invitation from SM San Lazaro to experience Lolane's products since they also had their product launching that day.
So that day, we were given the freedom to try their products for FREE! But well, most of us went for their free hair coloring service since we all need a new look so badly! LOL!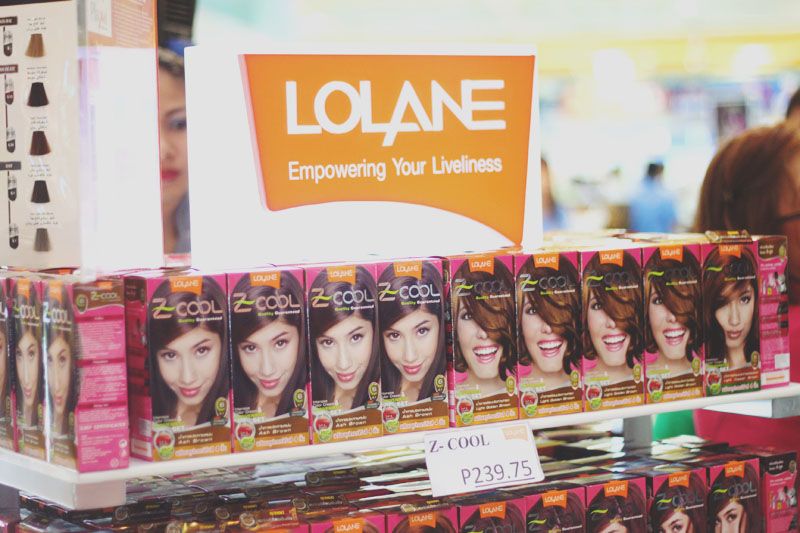 Sneak Peek to how the items inside the box looks like.
Well the thing is, I didn't really pick a new hair color. I still went for red. *grin* I can't imagine myself in a new hair color yet. so yea. :bib16: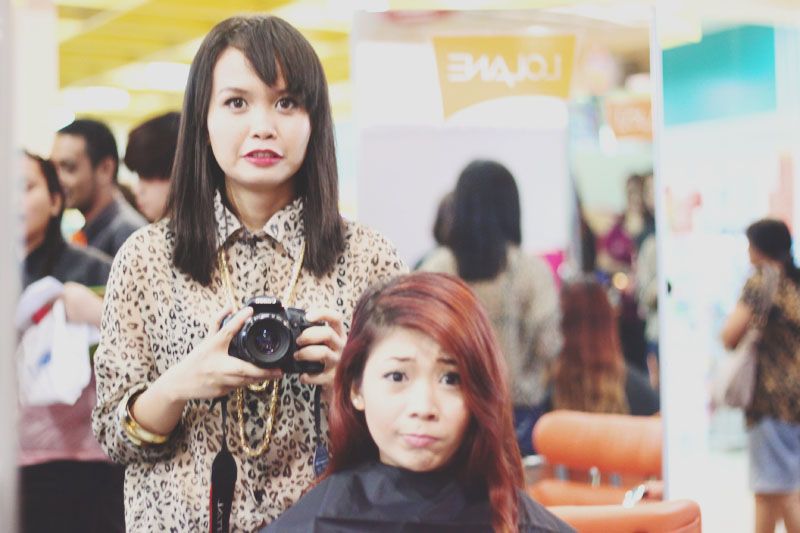 P.S. Mich was taking my photos the whole time. :love:
look closer at the box. *winks*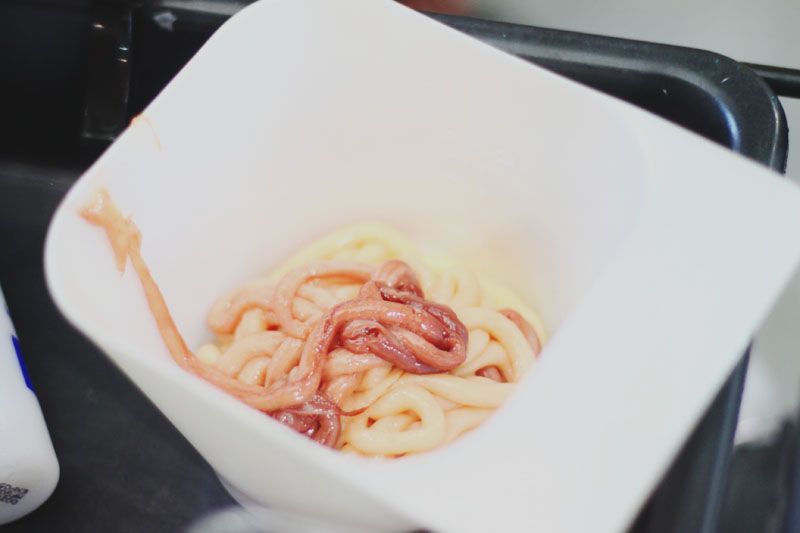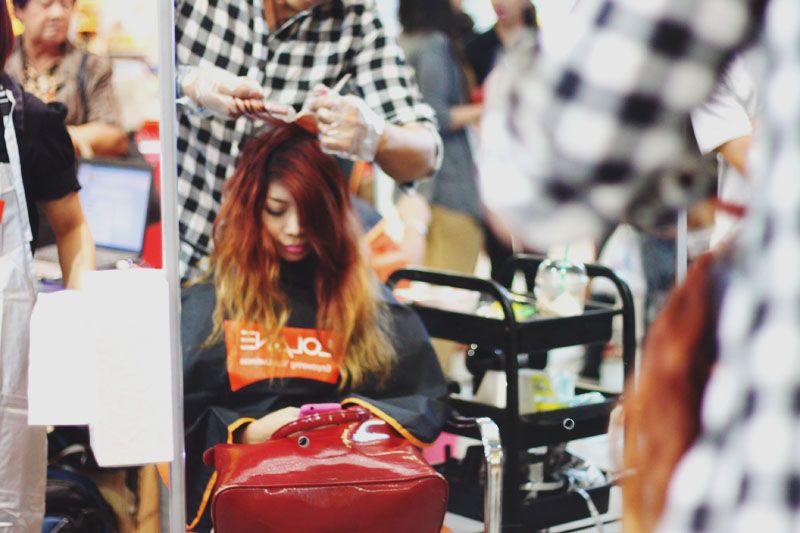 While Patrick (My Thai Hairstylist) was busy with the color re-touch, I was busy with my lipstick re-touch as well. LMAO!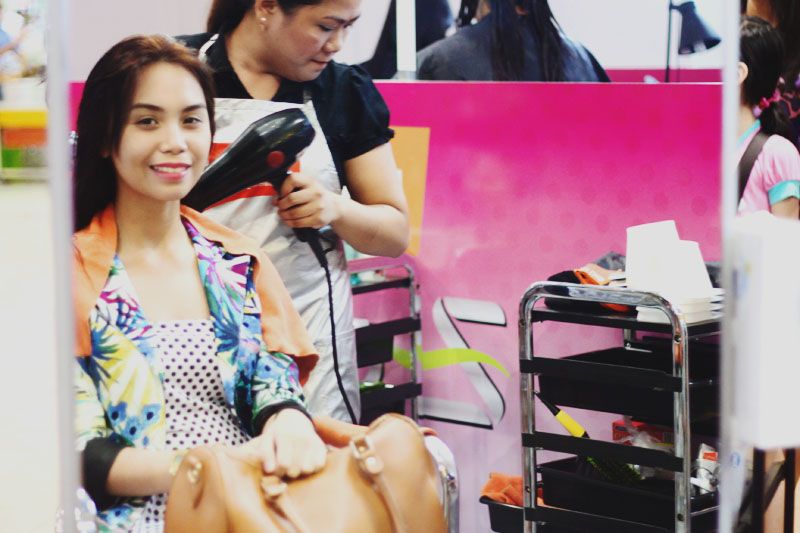 Arnie was there too! I think the color suits her well. :uptum:
Dorothy and Mich with their "before" looks. hihi
*drum rolls* for our new looks…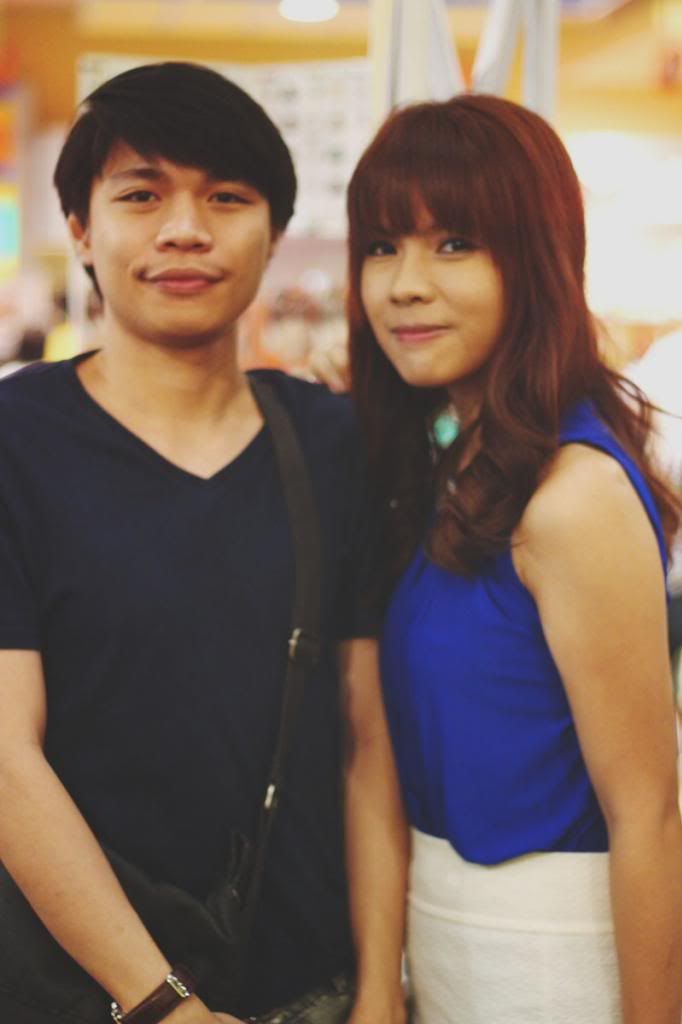 Carizza and her boyfie look so cute together! And Carizza looked like a human-sized doll! oh la la!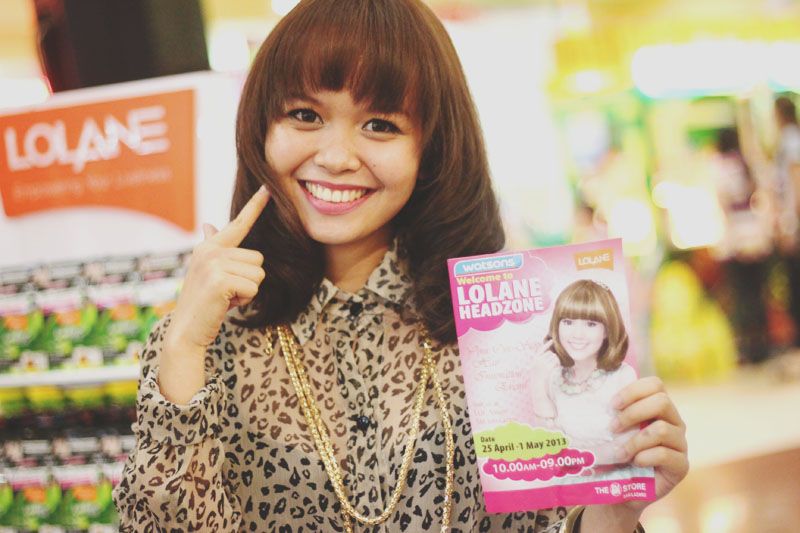 Look! Mich looked like Lolane's model on their flyers! :love:
Dorothy looked so adorable, charming and sweet.. soo cuuuute! *nakakagigil lang* :halik:
Well for me? I still had the same look though. I just had my "Red" re-touched since there were visible re-growths already. *tee-hee*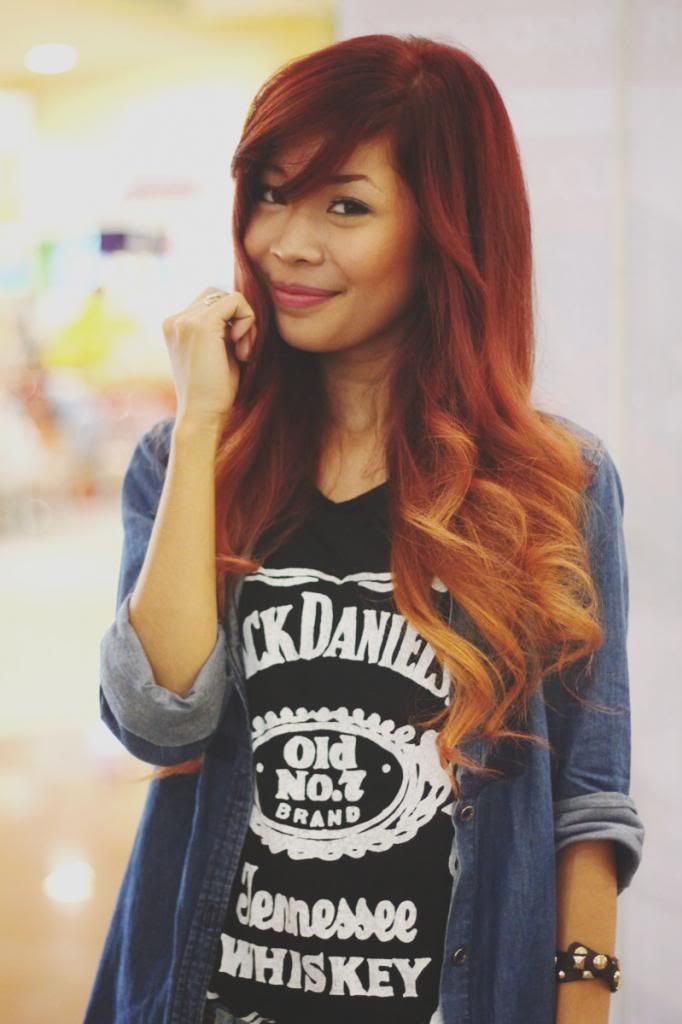 I must say my hair color experience with Lolane was amazing! Patrick really knew how to care for my very damaged hair and make it look bouncy like the ones on TVC for shampoos. LOL! :uptum: