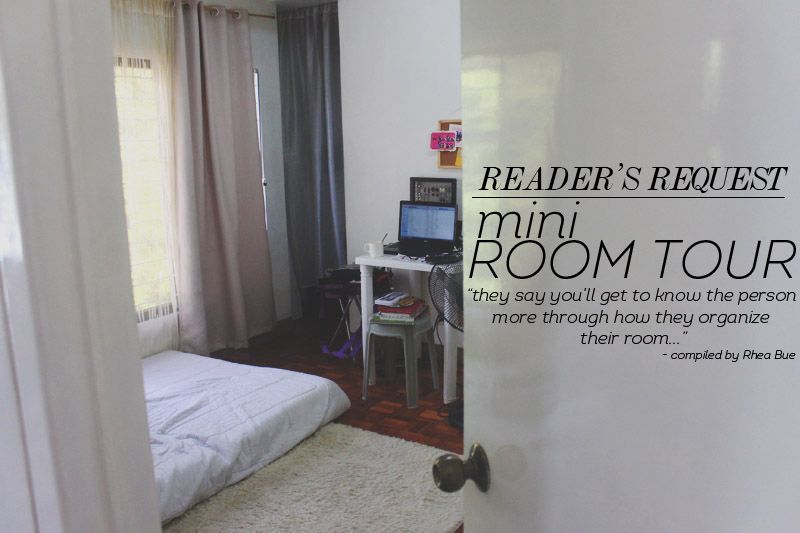 As requested over my ask.fm account, today I will be sharing my room in details to everyone. My room's pretty much empty since I haven't started investing on the wall decors, shelves, tables, etc. yet. LMAO! Hopefully I can work on that soon though. :bib16:
Starting off with my bed. yess I call it my "resting sanctuary". haha. I can't really sleep with one pillow so I keep at least 3 pillows with me. This way, it would somehow fill the empty spaces…
I keep my everyday essentials close to where my mirror is. Why? it saves time and makes it very accessible for me to grab the next product to be used (e.g. lotion, perfume, comb, makeup etc.)
First level is mostly consisted by cosmetics, brushes and other makeup tools.
Second level would be my circle lens collection, bangles, arm candies, rings.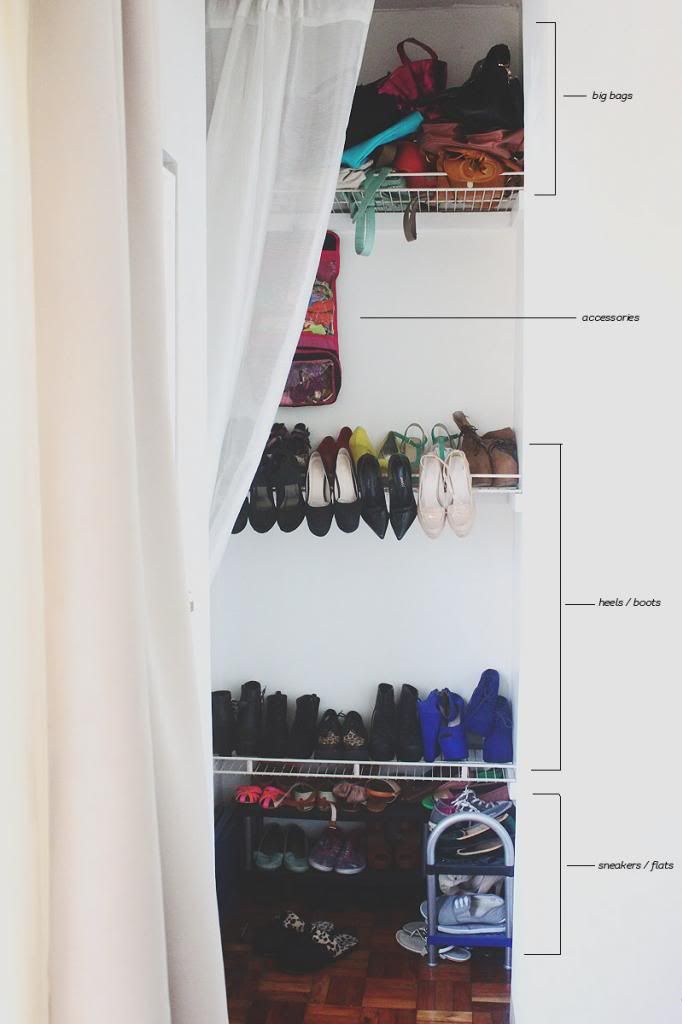 You all know how much I love my room because of this mini walk-in shoe closet. In here, I keep some of my heels hanging and most of my boots flatly displayed. I also keep my bags and some accessories here too.
This is really not my "ideal" workstation but I love how simple and neat it is. I really like to invest on a better table in the future though…
"I love to see my dresses and coats hanging…" Yes I do. I find it very convenient for me to pick the perfect blazer/coat for a particular dress in case I want to go for a more "conservative" look for the day. LMAO! I also keep my sunnies, books and magazines below as you can see.
The rest of my clothes, belts, often used necklaces goes here. I pile it by type and for the love of black, I kept a special section for it.
So there you go. I hope you guys enjoyed reading along with the photos I have prepared for you. And yes… I intentionally fixed my room the night before I took the photos. Which means, normally my room isn't always this neat. HAHA! Just so happens that I left for Zamboanga and I didn't want my room to look so messy when I come back to Manila. :bib16: