Fringed in Boy London
Just when this whole "Boy London" thing has been trending, I'm happy to be joining in and all thanks to Shorts Station for my top to bottom outfit today. For this look, I must say that this is my own version of "Coachella" or how I'd see myself dress up when I get to attend the 3 day CoachellaFest. *fingers crossed*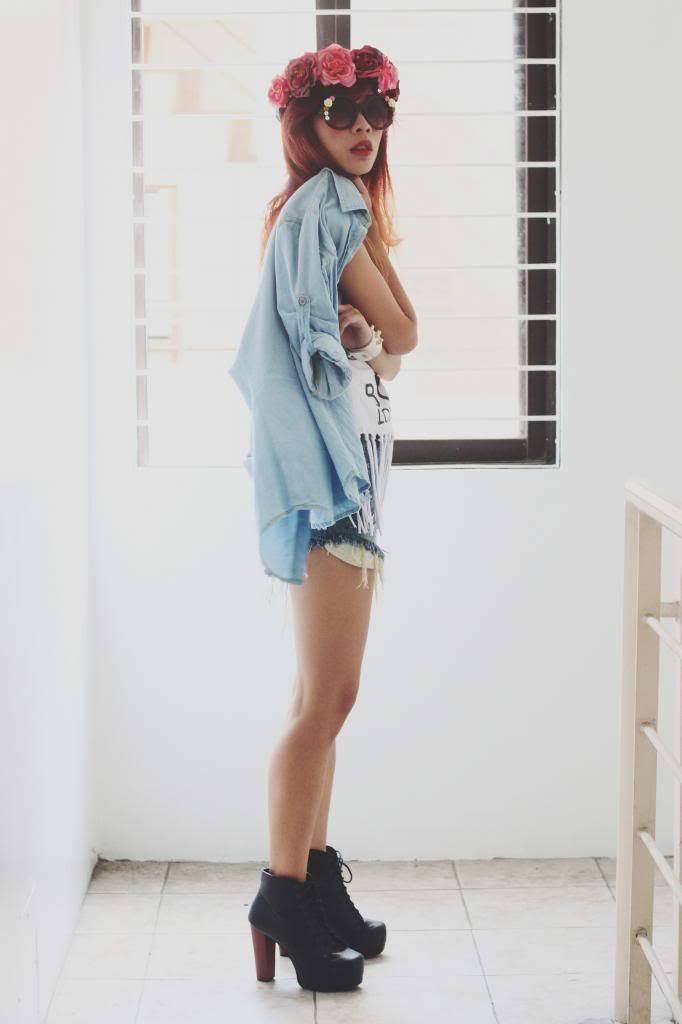 Other than a new outfit post today, as you can see my blog has a NEW look too! yay! I'm very happy with it's very minimal vibe and how much it emphasizes my content more. A definitely two-thumbs up to my lovely designer – Joanne Panaligan. So if you want to have your blog revamped too, get this amazing girl!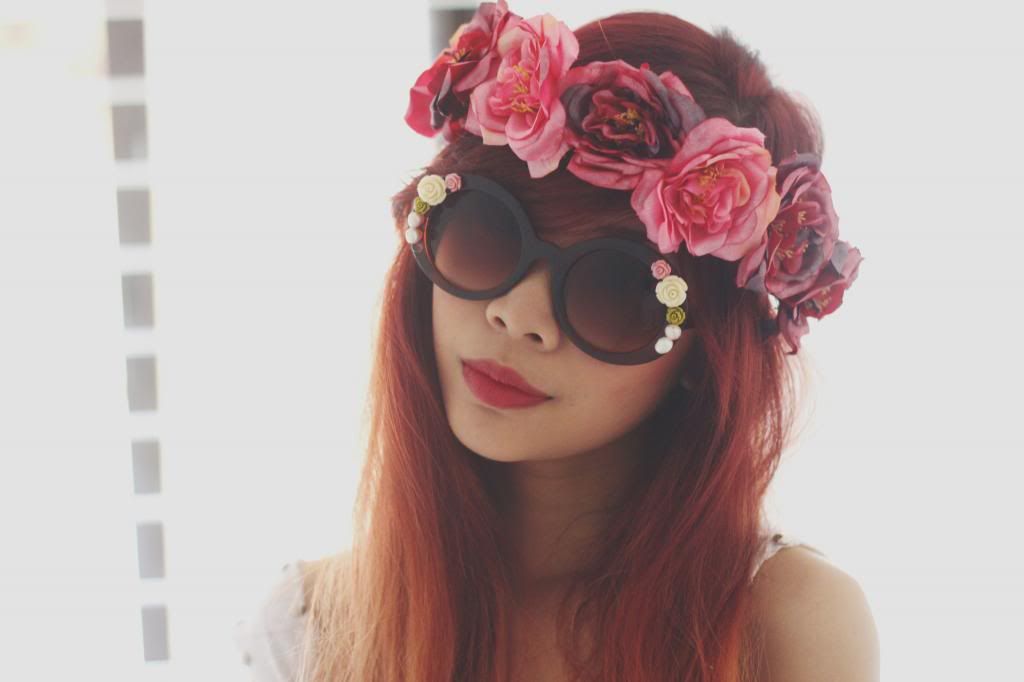 Boy London Crop Tops and Short from SHORTS STATION; Denim Polo from SM GTW; Alexandra Floral Wreath from IL FIORE; Sunnies from LES MODA; Shoes by JEFFREY CAMPBELL
P.S. I am still fixing most of the pages (especially the ABOUT ME page) so please bare with me. And if you all noticed, my previous photos are in low-res because they were not sized according to my blog's content width now. Rest assured, I will be uploading hi-res photos in the future for everyone.
Photos by Rj Bue