"Fashion is not something that exists in dresses only. Fashion is in the sky, in the street, fashion has to do with ideas, the way we live, what is happening." – Coco Chanel


An inspirational quote to live with…*sigh.

Boredom strikes today so I decided to do a few polyvore-ing. :bleh: My addiction has been moved to a few fashion pieces like the ever classy peter pan collared tops, bandage skirts, platforms and tasseled necklaces. :bib21: I've been landing on a LOT of different fashion bloggers all over the net and they have inspired me in so many ways. I may be juggling and confusing you in many ways too, but maybe it's because I'm not compendious to just 1 topic to focus on. I am so VERY exclusive to different things especially with the latest voguish trends. Besides, there's nothing constant in the world but — CHANGE. :bib18:

Remember the time when I ranted about how out-moded my closet is? well, this time I'm trying to make it up with my closet prolly not now, but SOON. LMAO. :bib3: So here's a few looks that I did from polyvore. :down: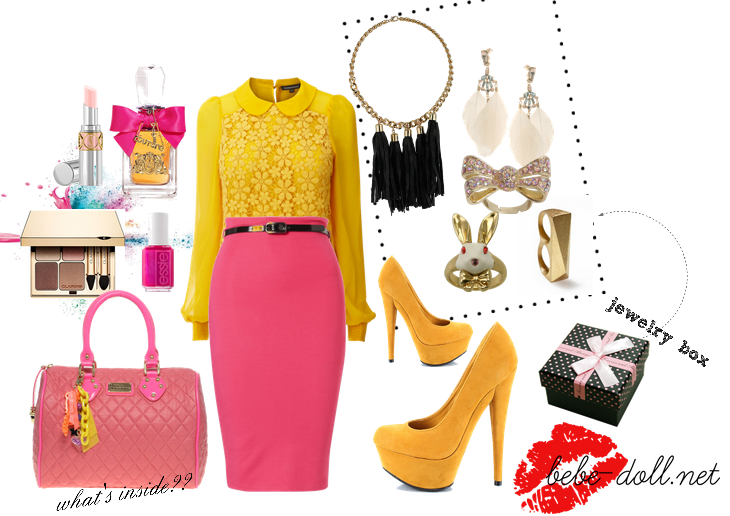 Here's a mod look that comprises the shades of canary yellow and pink. :love: And there's the peter pan collared top that I'm talking about with a lengthy pink bandage skirt. I would say that this is a very color-blocking style for me. :blank: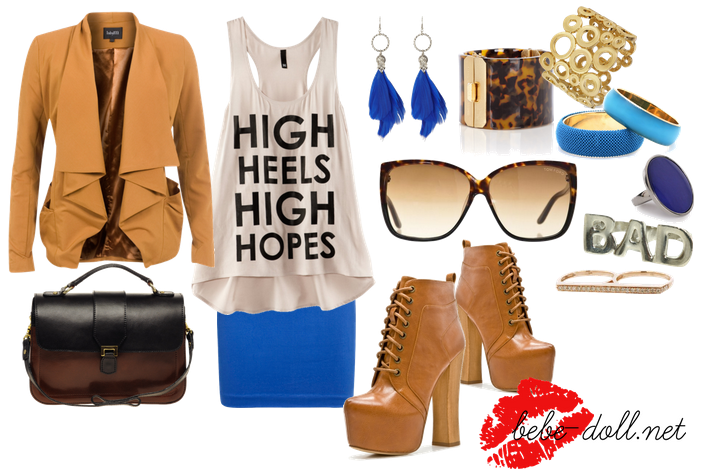 And with this look, I especially focused on the ochre colored platforms (something like that) and paired it with a blazer to match it. And ohhhh.. I like the top "High Heels High Hopes". :uptum: What can ya say??? :bib18:
Questions for You:
1. What is "FASHION" for you?
2. Are you open to changes?
3. What can you say about the latest fashion trends?