Sorry for the delay on my Boracay trip updates. I've been pretty busy with a LOT of thing with work lately. Well anyway, as I was saying today I will be sharing my Boracay day 2 photos. So read along with me guys!
Waking up seeing flowers blossom in this very warm beach really amazes me. Despite the heat and all that salt, flowers still manage to find a way to show their beauty and please every people in the island.
In my short span of stay in the island, I made friends! I named these two dogs Spot and Brownie. They were the sweetest dogs there! Whenever I have my breakfast they'd sit beside me and well of course they were waiting for some leftovers but the thing is… they kept me company. :love: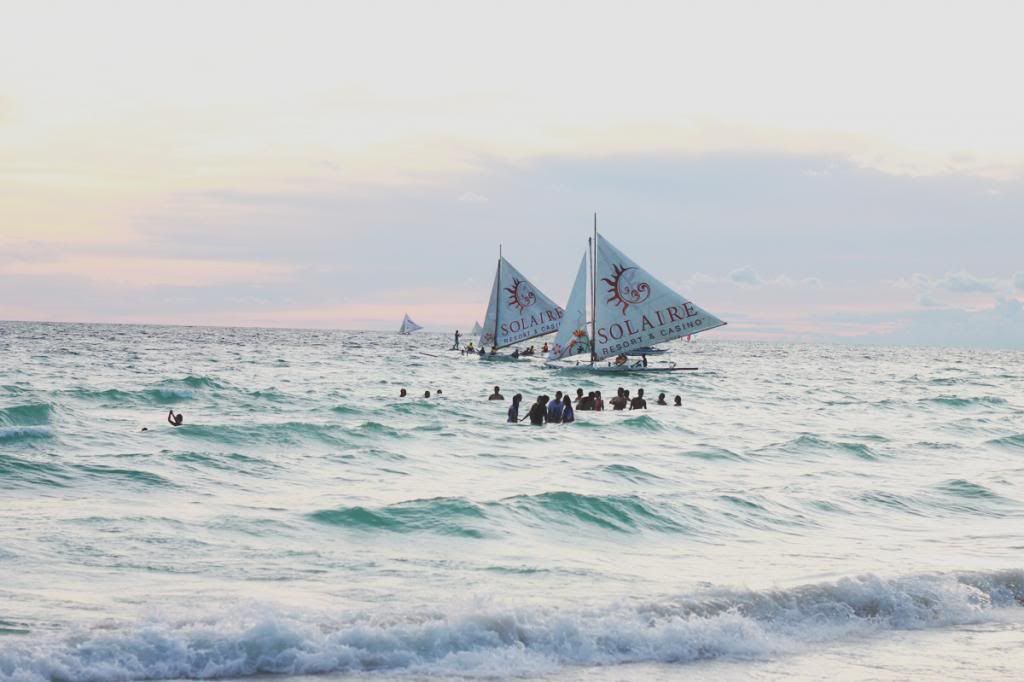 Common sight? seeing kids build their very own sand castles. Well I always wished I could make my own castle out of sand though. But I s*ck at it. On the other hand, I also got my second henna tattoo on my right foot. I know the design's pretty common but well… I think it's classic that's why people go for this design on the same part. :uptum: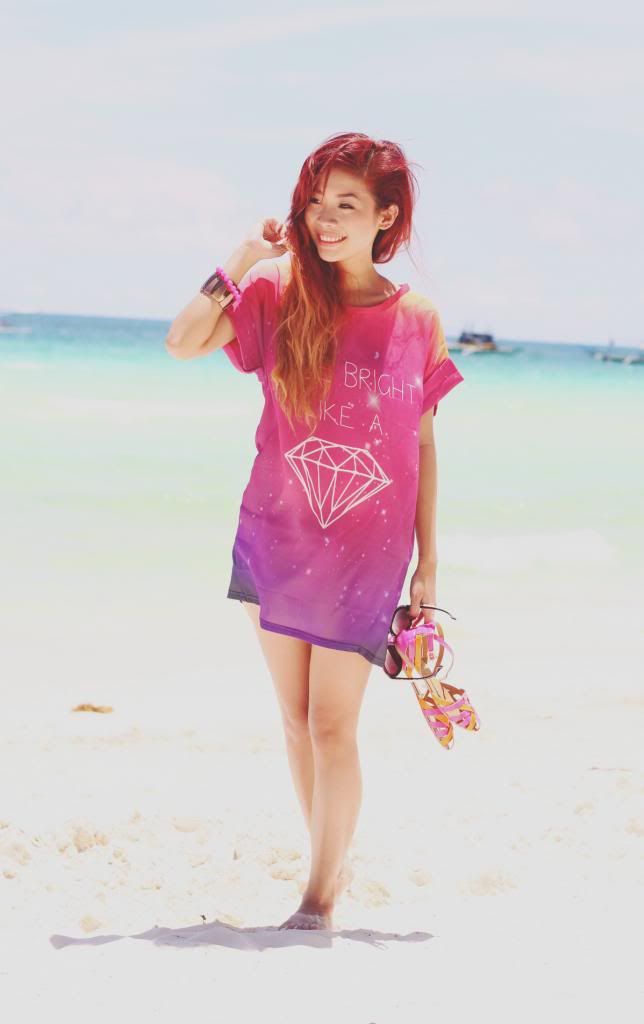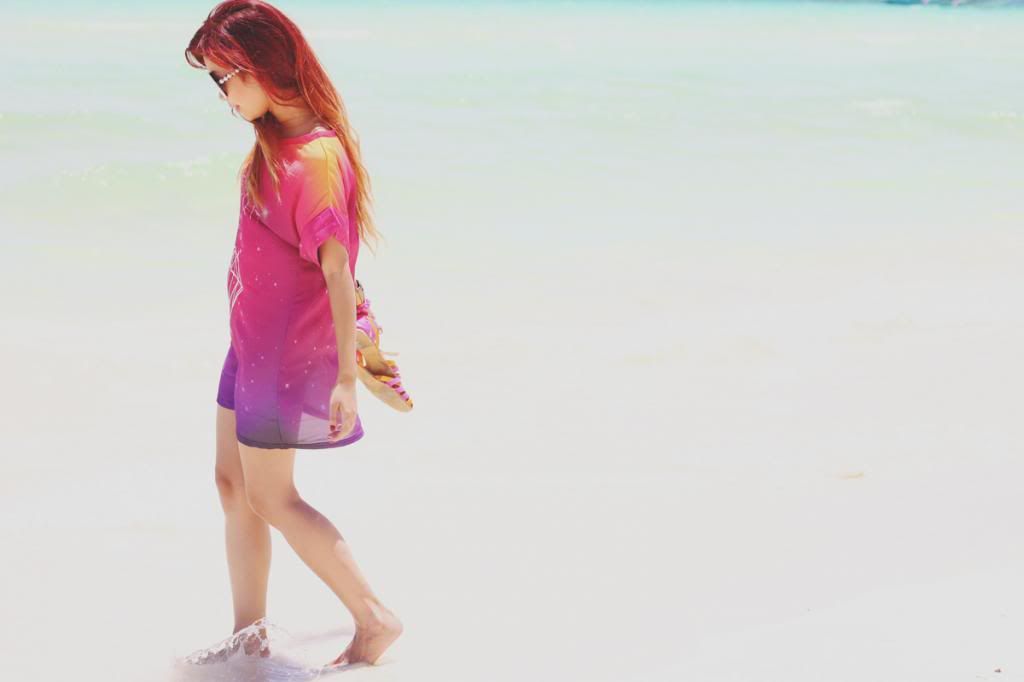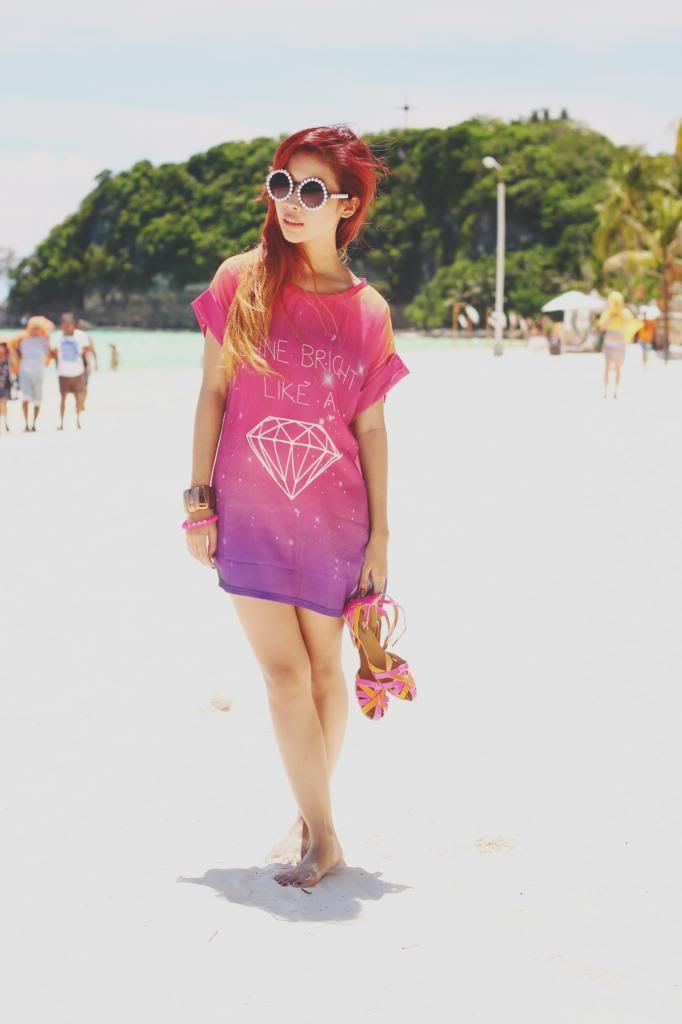 Well the good part besides enjoying the island? I still got the time to do "beach style" ootds! HAHA. When you're at the beach, I think you don't really need to get too dressed up. The beach invites you to dress down, be calm and just chill! Well I don't just want to share my "usual" ootds, but I also want to share the "unusual" ones. :uptum:
Top (turned dress on me) from ROMWE; Sunnies from ZERO UV; Shoes from PINKYTOES.