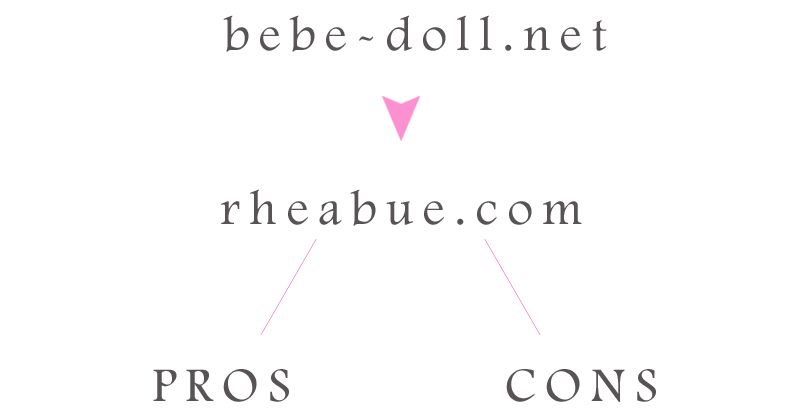 After years of keeping and blogging as bebe-doll.net, I think I reached to the point of moving forward to a better name that I like to be known for. Today I will be sharing my thoughts regarding the whole domain changing drama. LOL!
Bebe-doll.net has been very memorable and sentimental to me. It would be really hard to let this domain go but if it's for the better, then why not? right? Today I got a call from a concerned friend. He told me about this similar site – bebebedoll.net (without the dash and yes I'm NOT linking it here!) and it somehow lands to an "adult content" site. I sensed how worried he was for me and how this might affect my relationship with the brands I work. So my best remedy would be to change it to – rheabue.com.
The Pros
1. It would be easier to remember.
2. It would be more personalized because it's my name. LOL
3. More formal and professional.
4. Something I could keep forever even as I grow old.
(you see, I don't want to be called "bebe-doll" when I have my kids or grandchildren already. LOL!)
5. All posts and datas will still be kept though and thanks to my host – SecretKiss.
The Cons
1. Starting from scratch on how to let people know about the new domain.
2. Loss of my paid ads (not unless they would still consider me. tee hee)
3. The stress of emailing and informing everyone on my list about the new domain name.
With that being said, I hope everyone would still support my blog. Well you'd still find the same thing though especially the contents. And I hope you'd also help me spread the news. Wish me luck guys! :uptum:
UPDATED: I guess I can work on a multiple domains trick after all. Thanks to Wickedying and Kisty's tip!