Yesterday, Mich and I get to experience SM San Lazaro's 3 Day Sale. I must say that my first shopping experience with them was amazing! I would like to take this opportunity to thank the people behind SM Supermalls and SM San Lazaro for the opportunity and for having us. :love:
Summer is definitely not just about shopping. So with this said, SM San Lazaro prepared a big surprise for the kids and of course the kids at heart! (that includes me. teehee) Since all SM Supermalls are celebrating the Cartoon Fest and each mall gives a unique display for the kids. So for SM San Lazaro's Cartoon Fest display, they are featuring Hello Kitty Pastry Shop with Kitty and Mimi, Spongebob Box of Jellyfishing and Barbie Ballerina in Pink Shoes. And not only that! They will bring your favorite cartoon character for a fun-filled day with toon-fest pocket activities happening on APRIL 22 then there will also be a Spongebob Meet & Greet. And on APRIL 26, it's time to meet your favorite Sesame Street characters! nom nom nom.. I smell Cookie Monster just around the corner. :bib18:
And of course we all love to eat! So while you're having fun with the discounts and mall displays don't forget to drop by their food court and get a FREE DONUT from Mister Donut for a minimum single receipt food and beverage purchase of Php 150.
The fun part in shopping with SM San Larzaro's 3 Day Sale is they're giving FREE Parking Coupons to their loyal shoppers. Now how to avail the FREE Parking Coupons? Simply visit their Redemption booth at at the UGF main entrance hall across Pizza Hut and Starbucks and 2nd at the UGF Event Center.
Now going back, yesterday Mich and I were toured around the mall and thanks to Sir Allan Ayento for guiding us yesterday. And as we were touring yesterday all I can see are RED FLAGS! haha! Seriously! Red flags means SALE!!! And it was everywhere like crazzzyyy!! :love: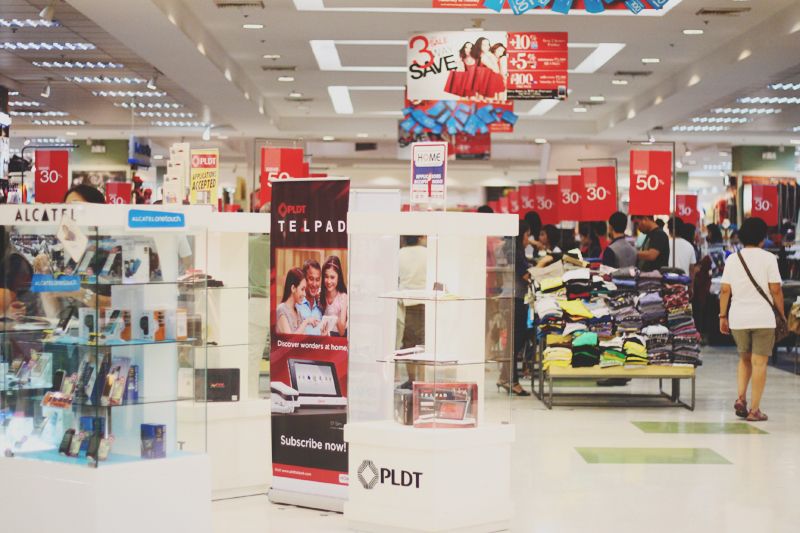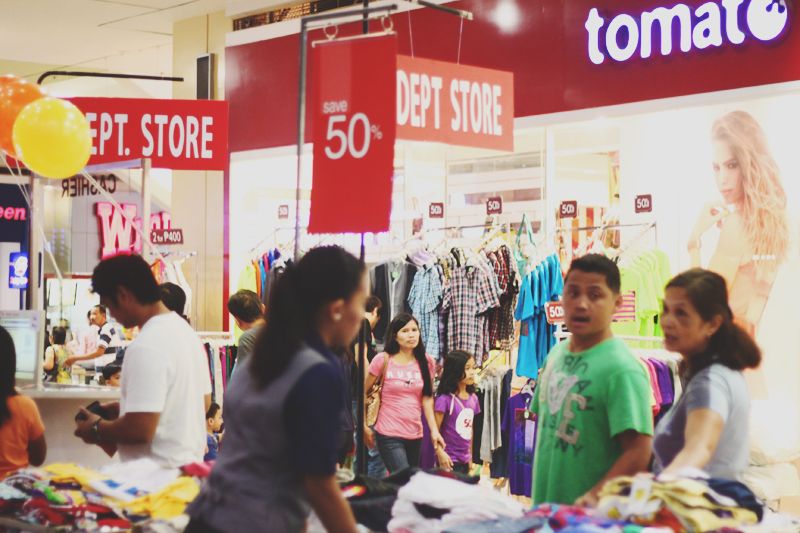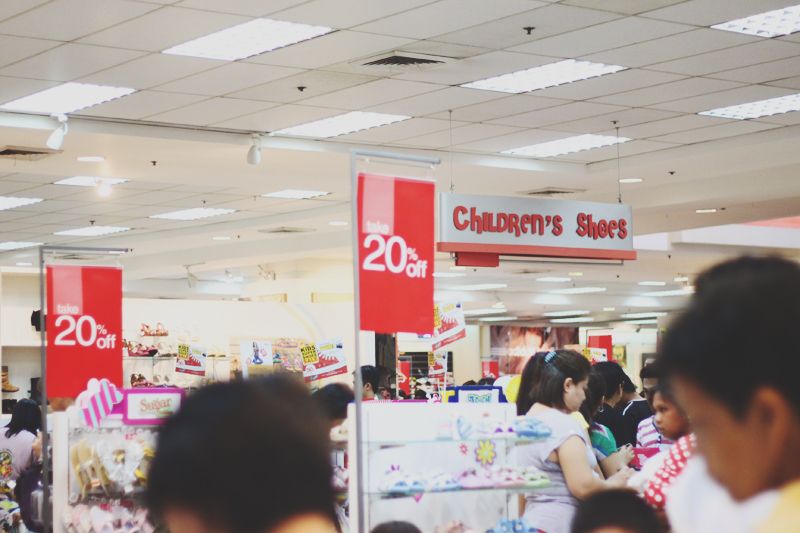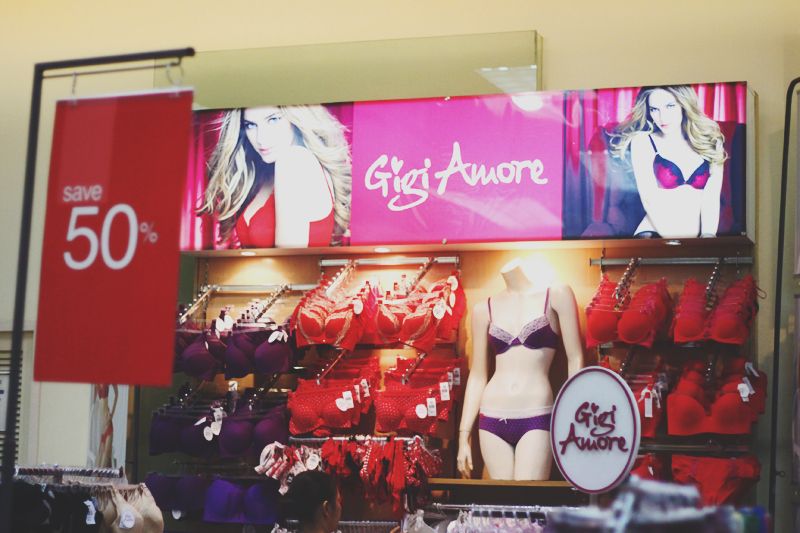 After the fun-filled tour, Mich and I got hungry so we dropped by Wendy's. And guess what?? We had free lunch from them! yay! Thanks to Sir Claudio for our meals and for the warm welcome. (I'll be sharing a separate blog post on our Wendy's Lunch Experience).
After getting our tummies filled, we now went inside The SM Store to meet Sir Franz Manalo and of course to start shopping! haha.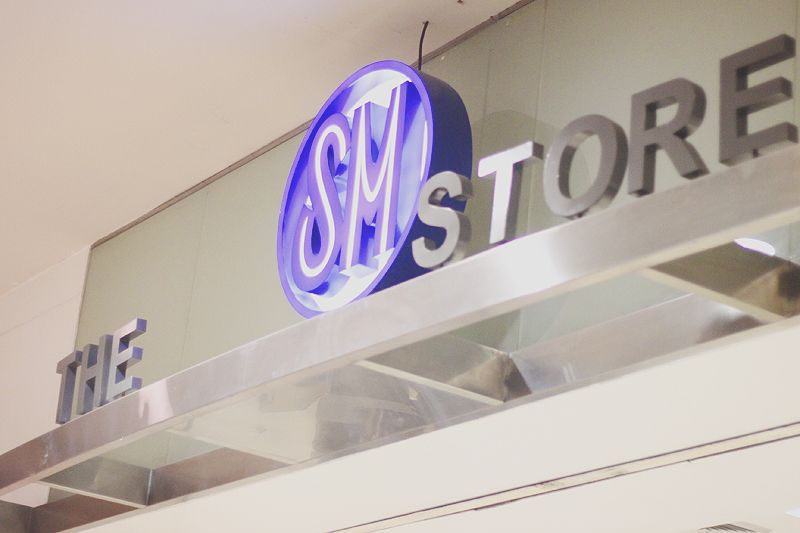 In line with the 3 Day Sale, The SM Store introduces the new 3-WAY SAVE. See simple steps below.
ONE: Additional ten percent off the first two hours of Friday with SM Advantage Card!
TWO: Free P100 shopping coupon for every P2,000 single-receipt purchase on Saturday and Sunday!
THREE: 5% rebate with BDO credit cards for all three days!
The SM Store's 3-Way Save simply means on thing:
The more you buy, the more you save!
And as a bonus, they're also giving away 7 iPAD MINIS to lucky shoppers! And to win, all you need to do is present your P1,000 single-receipt purchase at The SM Store SAN LAZARO, then you're entitled to a raffle coupon for a chance to win one of seven (7) iPad minis with Free Globe Prepaid SIM and Powersurf 99! Isn't that cool?! :uptum:
So before we called it a day, we dropped by their Supermarket since I also needed to do my groceries. yay! I love how organized their supermarket was. I didn't had a hard time looking for the things I needed. It definitely made my grocery shopping fast and convenient!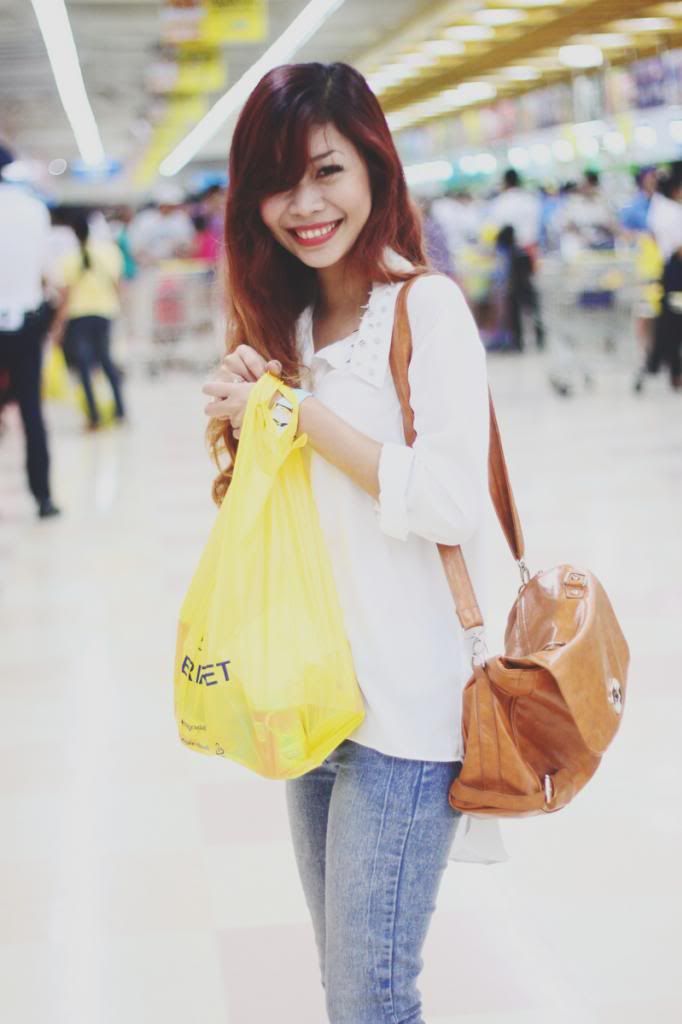 So as a recap on some things I got from yesterday's shopping spree. I basically got a new dress from Crissa Jeans for P400 only. Then I also got myself some new intimates from Bench, Gigi Amore of SM Ladies Fashion and Smitten.
Then I also got new blushes from Fanny Serrano and Everbillena. These are my personal faves when it comes to drugstore cosmetics! :love: And the rest? I spent it all on the groceries. :bib16: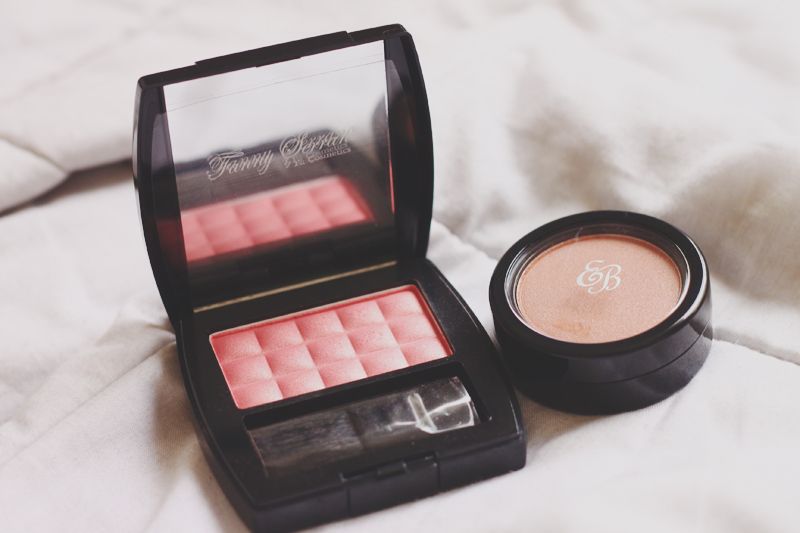 Again, don't forget to drop by SM San Lazaro today for their last day of 3 Day Sale! And also visit their new tenants Chicken Charlie LGF, Sisig Hooray LGF SM Foodcourt, DQ Express LGF SM Foodcourt, Potato Corner LGF SM Foodcourt, Globe Telecom 3F and In a Nutshell LGF.